Gold, Silver, and Crypto Investments: Recommended Gold Coins to Buy for Investors
Gold coins have always symbolized wealth and stability. They still bring tangible and historical value to many investment portfolios. These are Recommended gold coins to buy for investors.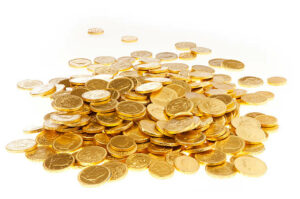 The American Eagle Gold Coin leads. One of the world's most traded gold pieces, these US Mint coins are backed by the US government for weight, content, and purity. They come in four sizes—1/10, 1/4, 1/2, and 1 ounce—making them a flexible investment for diverse budgets. They're also a treat for numismatists with Lady Liberty and a family of eagles on each side.
Canadian Maple Leaf Gold Coins are significant. These 1979 Royal Canadian Mint coins are famous for their maple leaf design and 99.99% gold purity, one of the highest among standard issue gold coins globally. Gold investors like the Maple Leaf's beauty and purity.
The Krugerrand is a good investment for history buffs. The 1970s Krugerrand popularized gold coin investment. It was the first to contain exactly one ounce of pure gold, setting a standard for later coins.
The Austrian Philharmonic represents European gold coinage. These coins, known as "the Philharmonic," are popular across Europe and beyond. The Vienna Philharmonic orchestra inspired their design. The Philharmonic, made of 24-carat gold, is a popular European gold coin.
Finally, the Australian Kangaroo Gold Coin combines investment and collectability. The Perth Mint produces these 99.99% gold coins in various sizes. The annual design, showcasing Australia's kangaroo, surprises collectors and boosts the coin's worth.
Gold coins combine financial and cultural returns. These coins are more than simply precious metal—they represent the nations they represent and their history, tradition, and art. These gold coins are ideal for investors of all levels. Remember, rigorous research, smart decision-making, and competent counsel are the keys to successful investment.