Can I use cryptocurrency to buy jewelry? You can, indeed! With appreciation to CryptoandPreciousMetals.com
Many individuals are interested in whether they may use cryptocurrencies to buy commonplace products like jewelry as they grow in popularity and become more widely accepted. So, Can I buy jewelry with crypto? Yes, without a doubt, and at CryptoandPreciousMetals.com, we make it simple for our customers to purchase jewelry using cryptocurrency.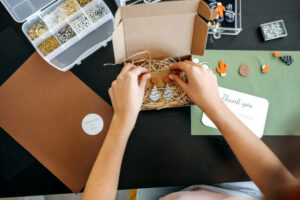 Using a variety of cryptocurrencies on our platform, investors can buy jewelry from our magnificent assortment. CryptoandPreciousMetals.com is delighted to provide our clients with this advanced payment option since we know how much they value the security and privacy of cryptocurrency.
You can benefit from a smooth and secure transaction when you buy jewelry from CryptoandPreciousMetals.com using cryptocurrency. Our platform is built with quick and efficient processing times to make the purchasing experience as simple and transparent as possible.
One of its most significant benefits is the additional layer of protection and anonymity by utilizing cryptocurrency to buy jewelry. For example, when using conventional payment methods like credit cards, you must give personal information, such as your name and billing address, making fraud and identity theft possible. Yet, you may buy things using cryptocurrency anonymously and without disclosing any personal information.
A sensible investing choice can be made when buying jewelry using cryptocurrency in addition to the privacy and security advantages. A desirable asset to hold onto is a cryptocurrency, which has seen numerous price surges in recent years, notably those of Bitcoin and Ethereum.
We take great satisfaction in having a large selection of delicate jewelry items, like necklaces, bracelets, earrings, and more, at CryptoandPreciousMetals.com. Our pieces are crafted with premium components, including gold, silver, and diamonds, and are made to suit various tastes and fashion preferences.
In conclusion, using cryptocurrencies to buy jewelry is feasible and has several advantages, like increased security, privacy, and investment potential. You may purchase stunning, high-quality jewelry pieces using the cryptocurrency you choose through CryptoandPreciousMetals.com while enjoying a simple and secure purchasing process.