Gold, Silver, and Crypto Investments 101: Factors to Consider When Investing in Silver Bars
Silver bars are a popular alternative for investors seeking diversification and economic protection. Choosing silver bars takes careful consideration of many things. To make a smart silver bar investment, this article discusses crucial elements when choosing recommended silver bars to buy.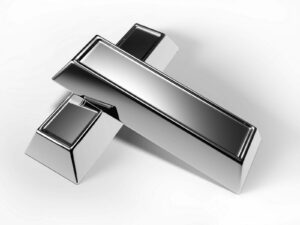 Silver bar purity and weight are important investment factors. Silver bars range from fractional to kilogram-sized. .999 or.9999 fine silver bars are more likely to hold their value over time. Investment goals, budget, and storage capacity should determine bar weight.
Reputation and Brand: Silver bars from trusted mints or refiners are authentic and high-quality. Investors like PAMP Suisse, Royal Canadian Mint, and Johnson Matthey silver bars because of their longstanding reputation for excellence. These brands guarantee the silver bar's authenticity, purity, and craftsmanship, increasing its value and liquidity.
Liquidity: How quickly and easily you can purchase or sell silver bars in the market. Silver bars that are well-known and traded are easier to sell. Bars from well-known mints and refiners are usually easier to sell than those from lesser-known suppliers. Silver bar liquidity enables flexibility and convenience of investment management.
Premiums and storage: Consider premiums while buying silver bars. Silver premiums depend on brand recognition, uniqueness, and demand. Compare seller premiums to get the best deal. Consider silver bar storage. Protecting your investment with secure storage or safety deposit boxes is common.
Investors have different investment goals and risk tolerances. Silver bars should match your investment goals. Some investors prefer smaller bars for flexibility and liquidation, while others prefer larger bars for storage. Assess your risk tolerance and diversify your portfolio with silver bars.
Silver bars can help diversify and safeguard wealth. Consider purity, weight, reputation, liquidity, premiums, and investment goals when buying silver bars. Research, get advice, and make decisions based on your investing goals and risk tolerance. These characteristics might help you invest in silver bars confidently.