Gold, Silver, and Crypto Investments: The Best Gold and Silver Coins to Diversify Your Portfolio
For generations, diversifying with precious metals has worked. Gold and silver have been the foundation of prosperity and stability, protecting against inflation and currency changes. Coin investing in precious metals is popular. Let's examine the best gold and silver coins to invest.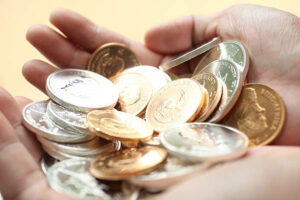 Gold investors might consider the American Eagle Gold Coin. It's the U.S. government's official gold bullion coin. The American Eagle Gold Coin offers versatility, liquidity, and universal recognition in multiple denominations.
Gold investments include the Canadian Maple Leaf Gold Coin. The Maple Leaf is one of the purest gold coins at 99.99%. The maple leaf design enhances its global appeal.
Silver enthusiasts choose the American Eagle Silver Coin. The U.S. government backs the American Eagle Silver Coin, which investors trust like its gold equivalent. This coin guarantees purity, weight, and content, making it a safe and convenient silver investment.
Like its gold counterpart, the Canadian Maple Leaf Silver Coin is known for its 99.99% silver purity. Its beauty and Royal Canadian Mint repute make it desirable. High-quality silver investors should consider this coin.
Austrian Philharmonic Silver Coins are also good investments. Europe's highest-minted and most famous silver bullion coin. Its elegant design, incorporating orchestral instruments, honors Austria's musical heritage.
Investors like the Australian Kangaroo Silver Coin. The Perth Mint's kangaroo-themed coin changes each year. It's numismatic and investment-worthy.
Finally, the Mexican Libertad Silver Coin. The beautiful Libertad, struck by the Mexican Mint, features the Angel of Independence. Its tiny mintage makes it collectible and valuable.
Gold and silver coins combine the value of precious metals with the beauty and history of currency. These coins blend history, art, and wealth preservation. Understanding the market, researching, and aligning with your financial goals are essential for every investment. Each gold and silver coin has a unique tale and value.