Gold, Silver, and Crypto Investments: Best Gold Coins for Purchase
Gold has long been a symbol of prosperity and stability, withstanding economic turmoil. Gold coins are a popular investment option due to their worth and historical and artistic value. The Best gold coins for purchase are here.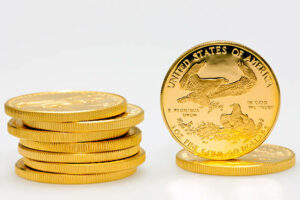 The American Gold Buffalo is the purest. The Gold Buffalo, the first 24-karat gold coin from the U.S. Mint, is 99.99% pure. The traditional image of an aboriginal American chief and the majestic buffalo on either side honor America's aboriginal tribes and animals. High-purity gold investors want it.
British Gold Britannia is another outstanding gold coin. The 1987 Royal Mint Gold Britannia is a 24-karat gold coin with a lovely design and British heritage. The coin's obverse depicts Queen Elizabeth II and the reverse Britannia, Britain's feminine personification. Investors like the coin's purity and heritage from one of the world's oldest mints.
Chinese Gold Panda ranks third. The People's Republic of China's annual panda coin designs are popular. Investors can choose from 1 gram to 1 kilogram of 99.9% pure gold Gold Pandas.
The Swiss 20 Franc Helvetia gold coin is affordable and historic. These coins, mostly minted between 1897 and 1935, are cheaper than 1-ounce gold coins, making them accessible to new gold investors. Helvetia, Switzerland's female personification, appears on the obverse and the Swiss shield with oak leaves on the reverse.
Finally, the Australian Lunar Gold Coin series is unique in gold coinage. The Perth Mint issues these Chinese lunar calendar-themed coins annually. The zodiac animal on each year's 99.99% pure gold coin makes it collectible.
Gold coins aren't merely precious metal. It's about embracing a timeless asset with history, art, and value. These coins combine cultural richness with actual worth, making them appealing to both experienced investors and gold beginners. Before investing, do your homework and consult an expert.